Creativity transcends all boundaries. Like fashion trends that sprint across countries and form an entire cult of their own. For a place as free as the internet, you see creativity in hordes! It's just a matter of looking around. We found some, so now you don't have to look for it. We have rounded up a list of creative fashion photography portfolios below. Look at them and get some inspiration if you are looking to build your own portfolio. The portfolios below are built on Pixpa.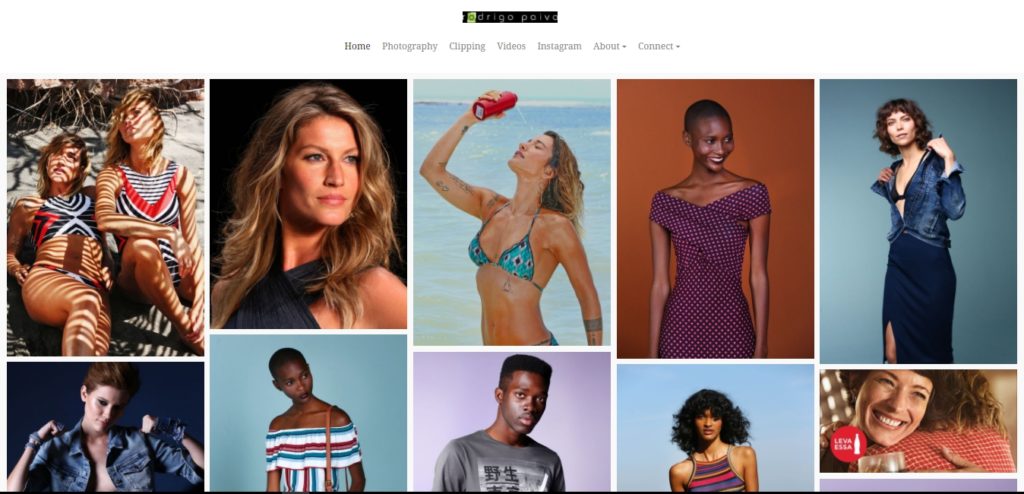 Rodrigo Paiva is a Sao Paulo-based photographer. His work in photography spans across journalism, advertising, and fashion. From the runways of some of the world's most popular fashion shows to supermodels of the stature of Gisele Bundchen, Rodrigo has taken photographs of all!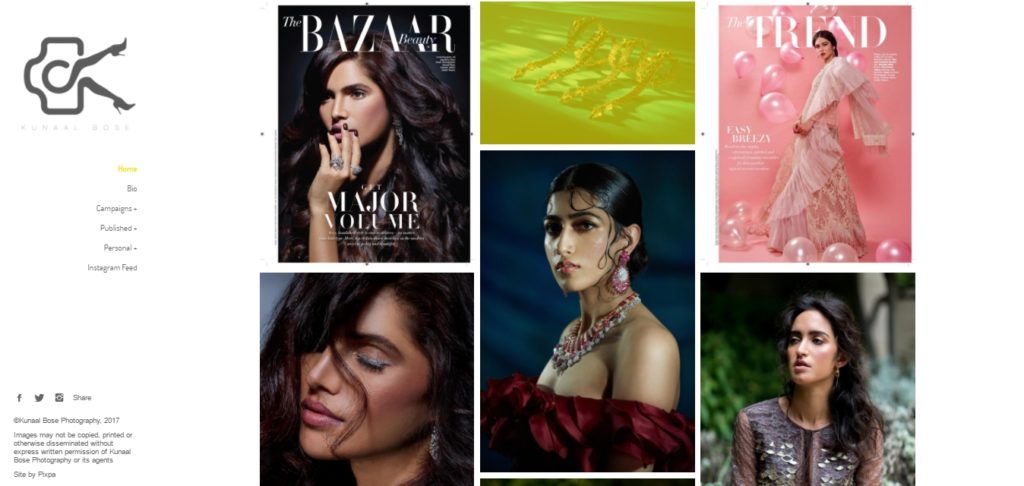 Kunaal Bose is a New Delhi- based fashion and lifestyle photographer. His portfolio showcases a mix of the magazine covers that have his photographs on them and other pictures. This instantly establishes a connection with a visitor looking at the portfolio, telling him (her) about his popularity. So if you have any photographs published in a magazine, make sure that you add it to your website as it appears in the magazine.  Kunaal describes himself as a passionate traveler, and as per him, he works to pay his travel bills.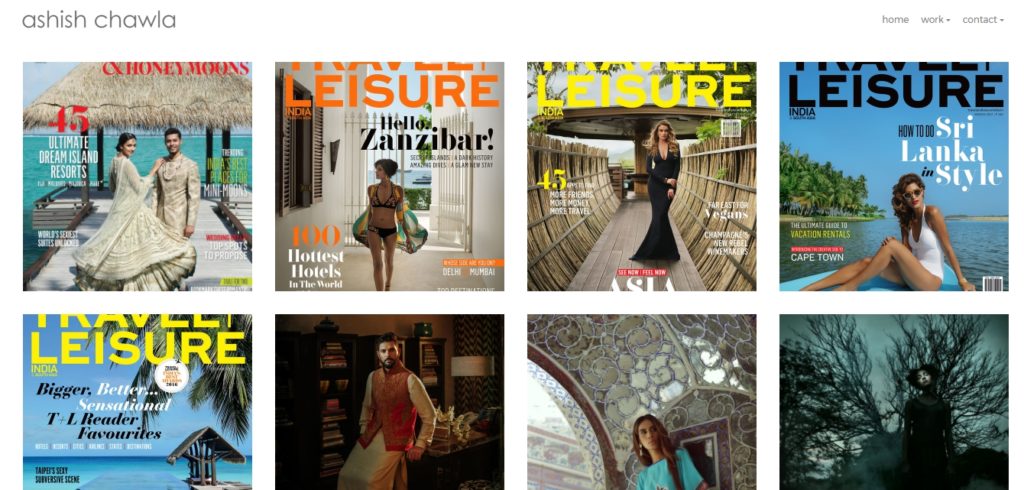 Ashish Chawla has worked with some of the A-listers in the fashion Industry.  His photographs have graced the covers of fashion  & lifestyle magazines such as Femina, Sports Illustrated, Good Housekeeping among others. His intermittent stints in advertising include taking photographs for Honda, Tag Heuer, Sony, Samsung, Revlon and more.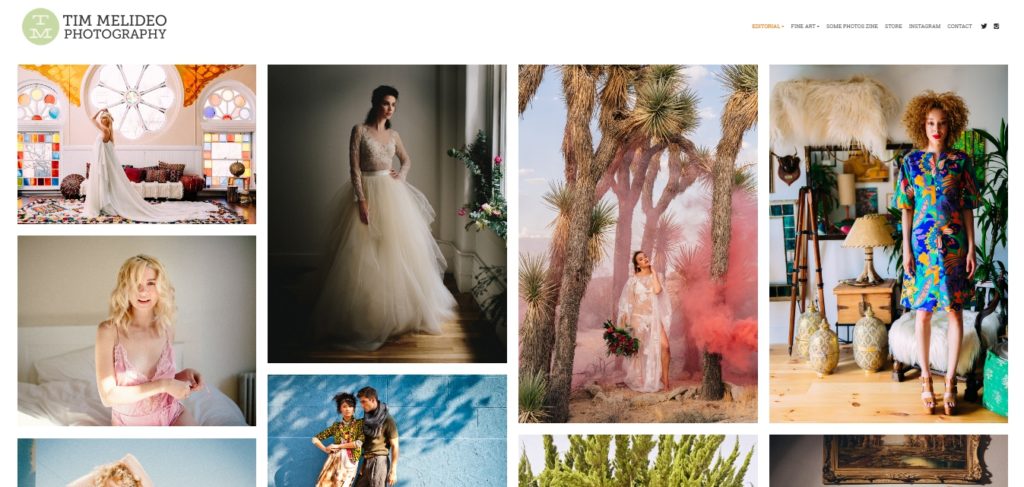 Tim has delved into travel, food, and interior photography besides fashion photography. His portfolio is a combination of his best fashion photographs taken for editorials and an online store through which he sells prints. If you are looking to sell prints on your fashion photography portfolio take ideas from here.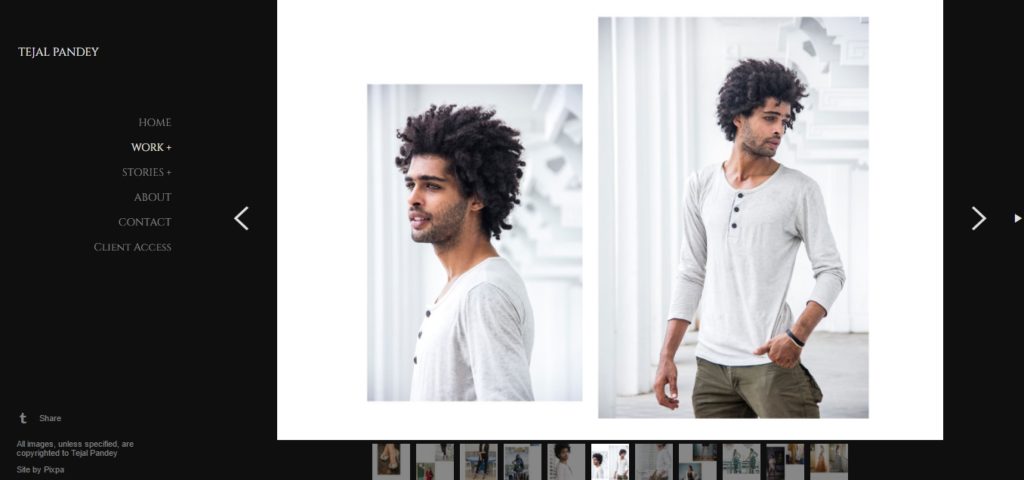 Tejal Pandey is a Mumbai-based independent fashion photographer. Her clientele includes celebrity chef Manu Chandra, acclaimed Filmmaker Dibakar Banerjee among others,  in addition to fashion photography projects. Tejal's fashion photography portfolio is simplistic in design with the white-colored text that pops against the black-hued background of the portfolio.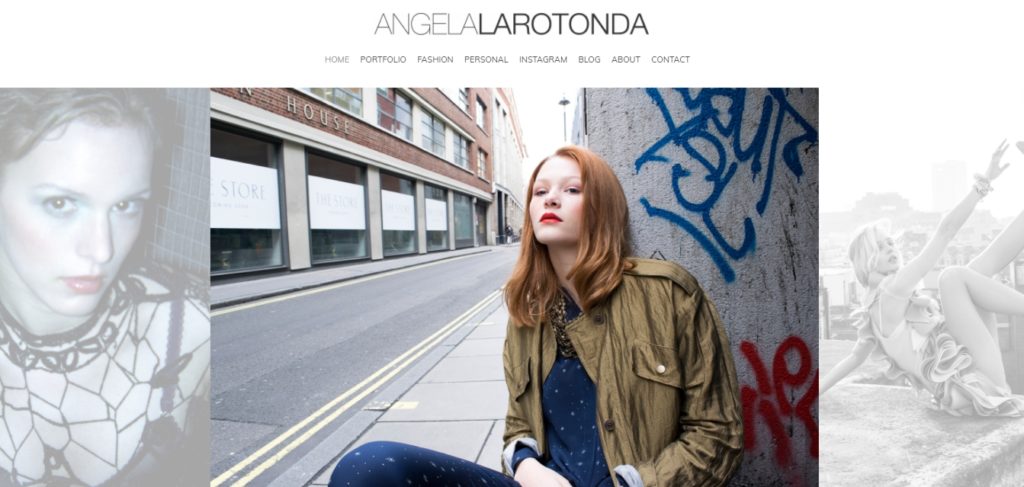 Angela is an Italian photographer based in London. She is a complete fashion aficionado and professes her love for contemporary photography with her blog and prides herself on knowing the fashion industry inside out.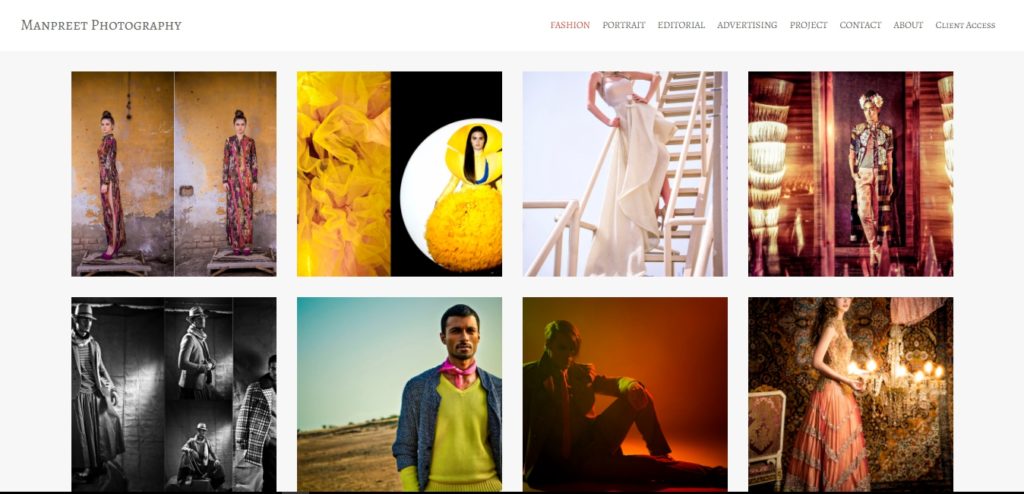 Manpreet is a Canada-based fashion photographer. He trained under India's first Hasselblad master Tarun Khiwal and like his master he has created his own distinct style of photography. The Pinterest-style homepage that showcases his work in fashion and portraiture photography and the clear menu on top of the website makes it easy for a visitor to navigate through his portfolio.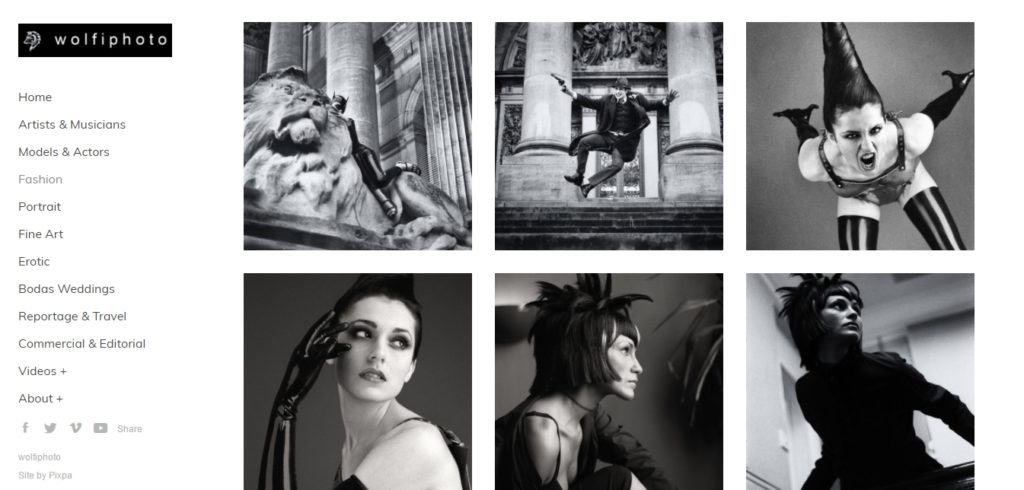 Johann is a Spanish photographer, who currently resides in Barcelona. His fashion photography portfolio is dominated by B&W fashion photographs that apparently characterize his style of photography. His biography where he explains creativity as an art of self-expression adds immense value to his portfolio website.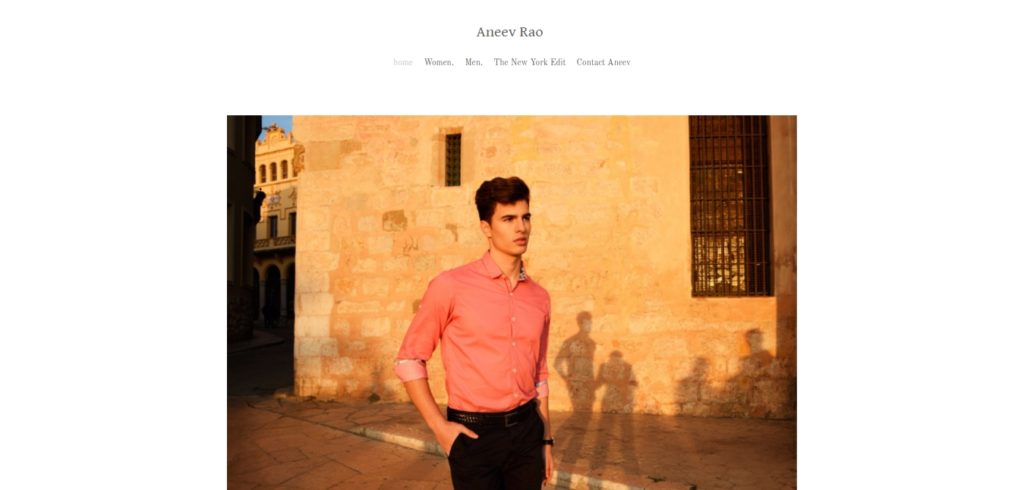 Aneev Rao is another Mumbai-based portrait and fashion photographer on this list of fashion photography portfolios. His photographs have appeared on the covers of some of the most popular fashion magazines such as Grazia, Harper's Bazaar, Cosmopolitan, Femina and more. A seemingly endless scroll of high-res photographs makes his fashion photography portfolio attractive!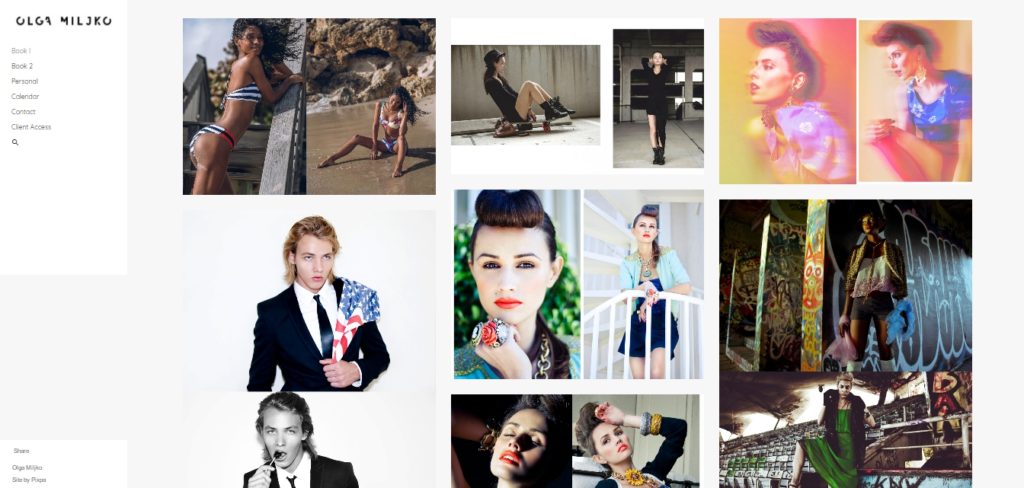 Olga Miljko is a Florida-based freelance fashion photographer. Her portfolio is a collection of fashion photographs taken for various editorial and advertising purposes.   
So how do these fashion photography portfolios make you feel?  Are you Inspired? Let us know in the comments below.