You may have the perfect SAT score and impeccable recommendations, but your enrollment in a photography college depends on this single document. Your portfolio. You need to pay extra attention to creating one to make sure you do get into your dream college.
Here's where you start.
Study the requirements
The portfolio you create can be beautiful in all kinds of ways, but if it doesn't meet the college requirements, it's going to end up in the rejects folder. That's something you want to avoid at all costs, so your first step should be to go to your college website and study the requirements.
Don't worry, most portfolio requirements are quite simple. Here's what the School of Visual Arts requirements look like.

Source: SVA
Go to your college or university website, find the requirements, read them, and reread them. If you can't quite get what the college wants from you, it's okay to contact them and ask for clarification. It may feel frustrating, but your future relies on it, so you have to do it.
Showcase your best work
This is a no-brainer, but it never hurts to remind the basics. You need to include a couple of your best works to the portfolio. Choose the photos you love or the ones that highlight what's your specialty. For example, check out this post on Lonely Hunter explaining different wedding photography styles and why you should keep the best photos in your portfolio.
If you're aiming to become a professional product photographer, showcase a product pic that you're proud of.
Source: lisova_jewelry/Instagram
Trying to get into fashion photography? Include a behind the scenes shot from a show you managed to sneak into. If you can do that, it's going to make a good story to tell in the interview.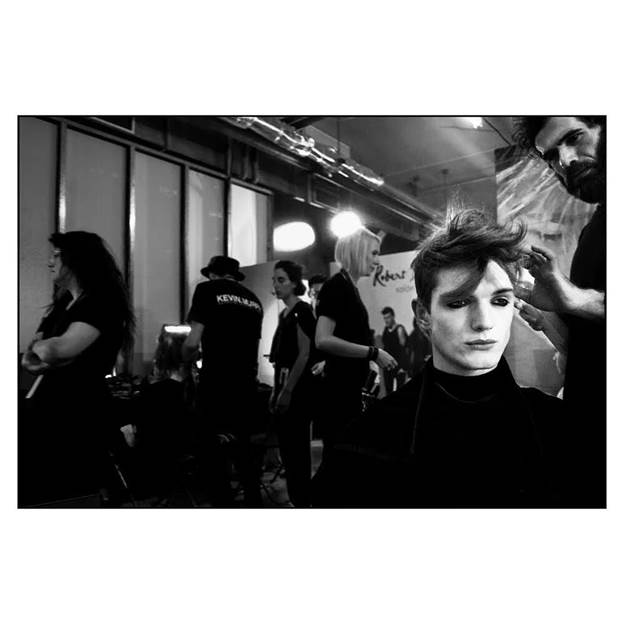 Source: Stan Gomov/Instagram
The most important advice here is to only show your best work. Leave the unfinished or mediocre photos for Instagram. A portfolio is a thing that has to impress the reviewers, so it should be on the edge of your comfort zone.
Diversify with lighthearted photos
While it's good to showcases professional photoshoots, you can throw in a couple of photos that aren't made on a set but still look good. Take a look at this student's work. It's not your typical professional photo, but it's a great shot.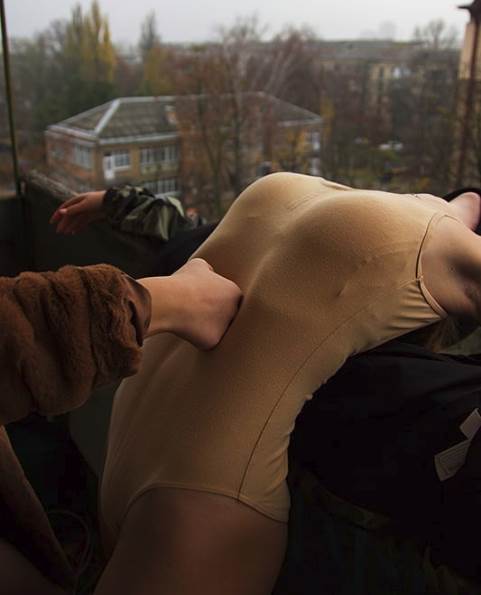 Source: Boo_mey/Instagram
A photo like this would show you're always looking for a shot, not just when you're on a job.
Bold set for the portfolio
A student portfolio should be on the edge of your abilities. If you haven't pushed yourself to the limit just yet, it may be the perfect opportunity to do just that.
Come up with a bold idea for a photoshoot especially for the portfolio. Give it your best, and even if you're not entirely happy with the result, you can show your creativity in the portfolio.
The student who took this photo was very critical of her work, but it does show good skills of working with outfits and generally indicates to the reviewers that the student is willing to do something unexpected.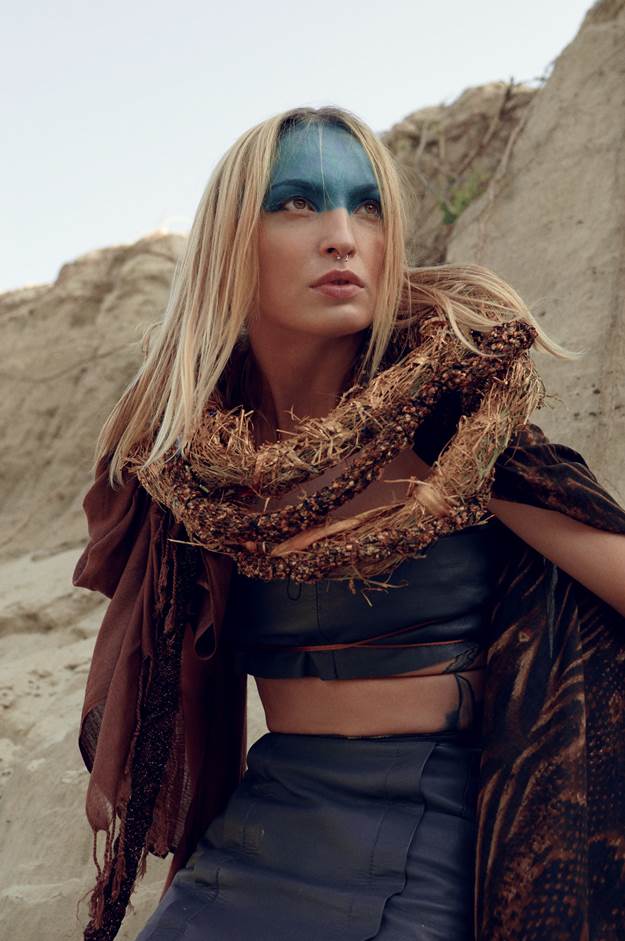 Source: Natsu Vaszt/Instagram
This student's work took a lot of waiting for the perfect shot, but the result is totally portfolio-worthy.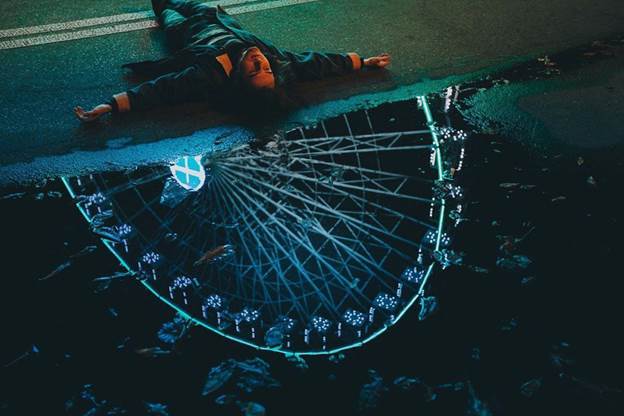 Source: sokursvetlana/Instagram
Here's another photo that shows a photographer is ready to get out of their comfort zone and do something more creative than taking your regular wedding photography.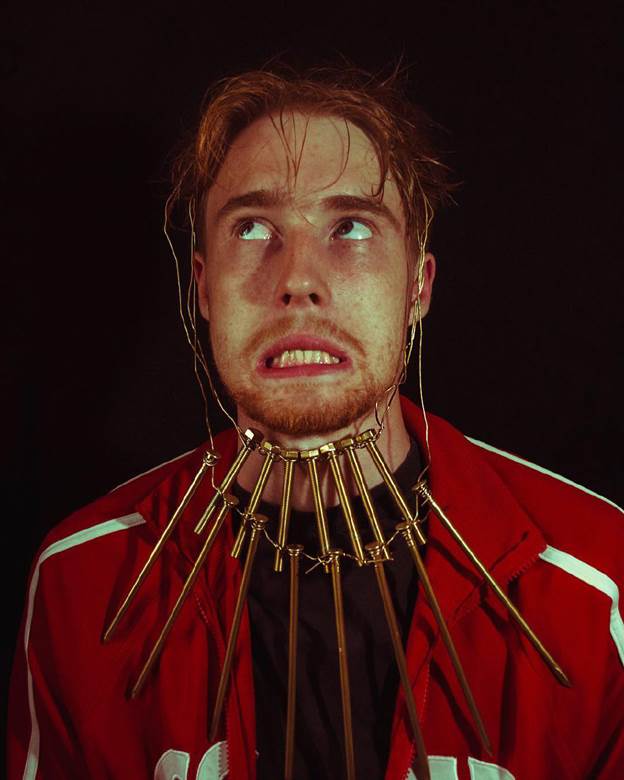 Source: Natsu Vaszt/Instagram
You may feel like the ideas you have are weird or stupid, but you shouldn't worry about this that much. As long as your photos are well-made from the technical point of view, you're good.
Story-driven photos
As much as showing your skills is an important part of a portfolio, you also need to include a couple of photos that tell a story. What's a story-driven photo, you ask? It's a photo that spurs your imagination.
It's a photo that makes anyone who sees it go "I wonder what's happening here." It's a photo that makes the audience think about the context and try to imagine what happened before the photo was taken or after it.
The best match for this is a photo taken in action. Take a look at this one, both the lighting and the color make you focus on the person doing the catwalk together with the audience.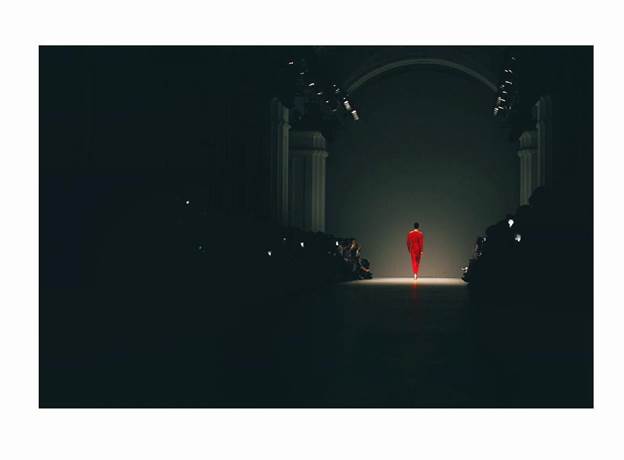 Source: Natsu Vaszt/Instagram
This photo looks like it was taken straight from a pop music video.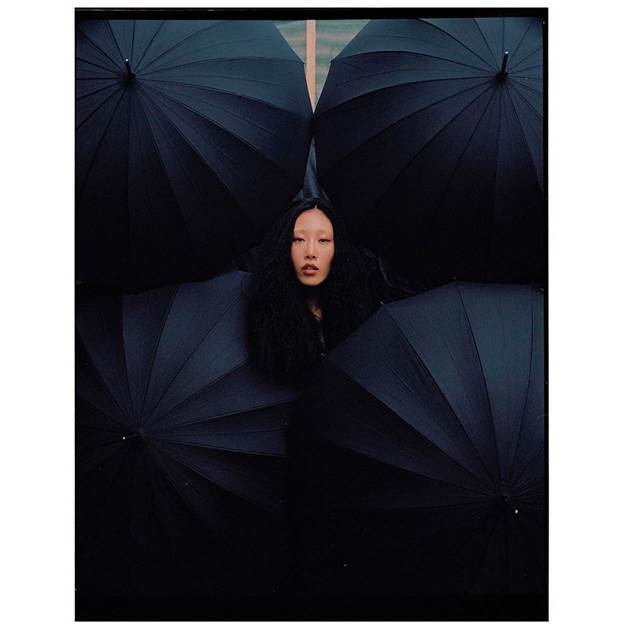 Source: Hektor Klark/Instagram
This student's work doesn't only tell a story by following the model's line of view POV-style, but also shows good lighting and space skills. Exactly what a portfolio reviewer at your dream university would want to see.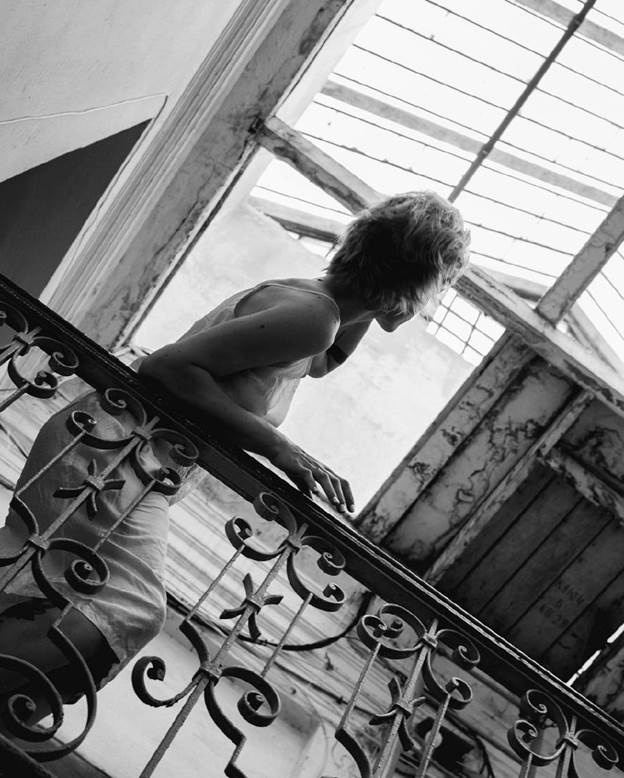 Source: Natsu Vaszt/Instagram
Now, this photo certainly intrigues. It has everything, the emotion, the outfit, the backdrop.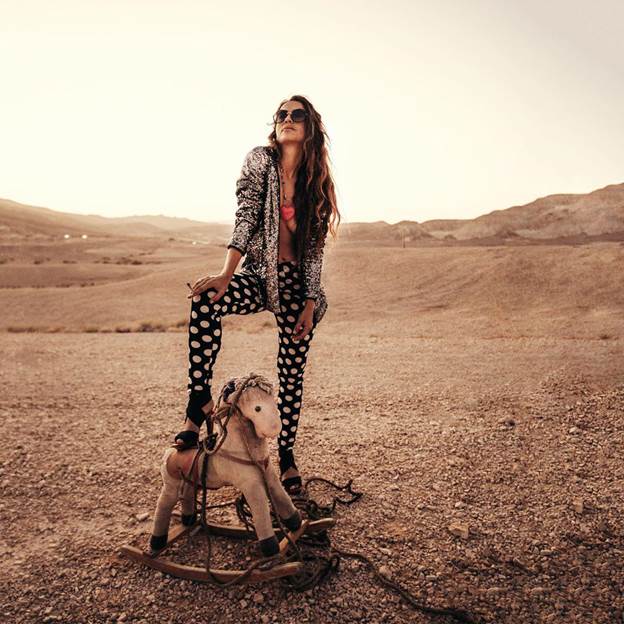 Source: sokursvetlana/Instagram
Doing storytelling photography can be tricky, but it's great practice and will look amazing on your portfolio. Try to create a story behind your photo and find a spot in the story that would showcase it in the best way. That's your start shot.
Can't seem to create a story that would seem good on a photo? You can adopt a popular story or browse writer portfolios at ProEssayWriter to find a story you can depict.
Show editing skills
Creativity is always awesome, but the commission at your university is going to look for skills as well. One of the most important skills you can show them is post-production. It's something many students shun away from, so when a reviewer sees you're good at it, you're almost guaranteed a spot.
One way post-production can enhance your work is by making a good photo even better. This student's photo is good enough on its own, but the cloud of vapor added in post-production makes it much more interesting.
Source: sokursvetlana/Instagram
Another thing you can do in post-prod is to create a collage with your photo.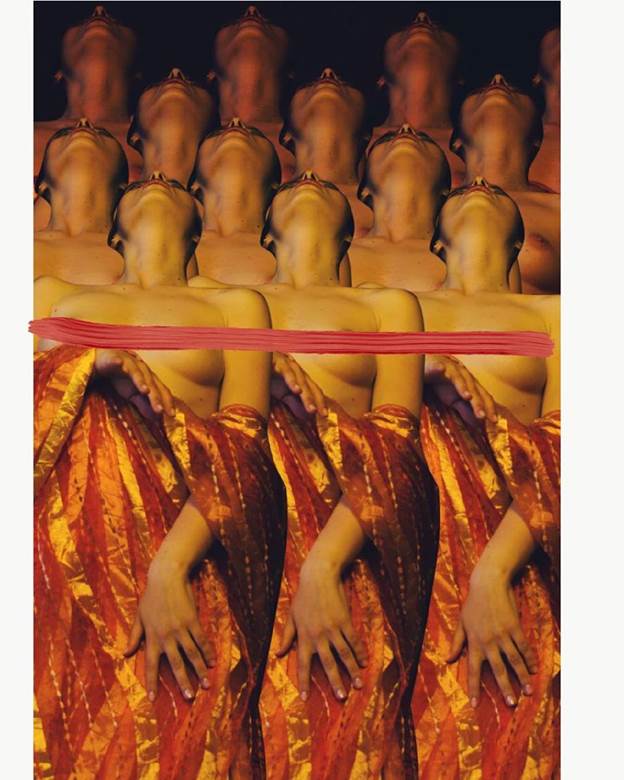 Source: Natsu Vaszt/Instagram
Here's another example of a collage, this time not a digital one. If you decide to make a collage like this, you can present it in digital form as meta-photography or attach it to your physical portfolio the way it is.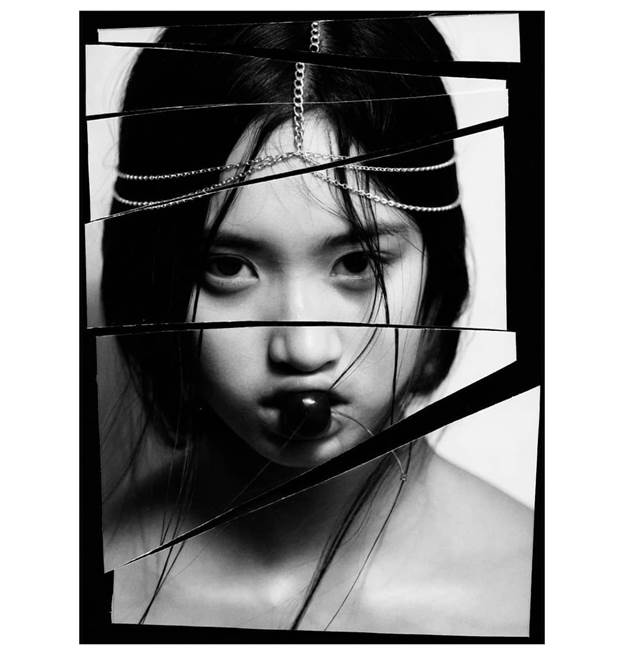 Source: Alexandr Nesterov/Instagram
Here's a simple post-prod trick that can look fantastic on your portfolio. Multiple exposure photos are easy to edit if you use a tripod to shoot.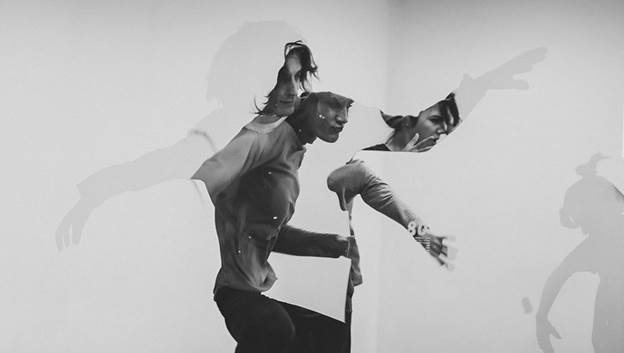 Source: sokursvetlana/Instagram
Don't use two portraits or a portrait and trees or skylines. It was done thousands of times, and stock photography websites are full of these kinds of pictures. It'll only look trite.
Also, you can make your photos look more snappy with lightroom presets. It looks just as good as spending hours on fine-tuning your photos but saves a lot of time.
Location scouting
Not all great photos are done in a studio. Some of the best shots in the history of photography were taken randomly on the street. Most portfolio reviewers know that, so they'll enjoy seeing some great location scouting shots like this.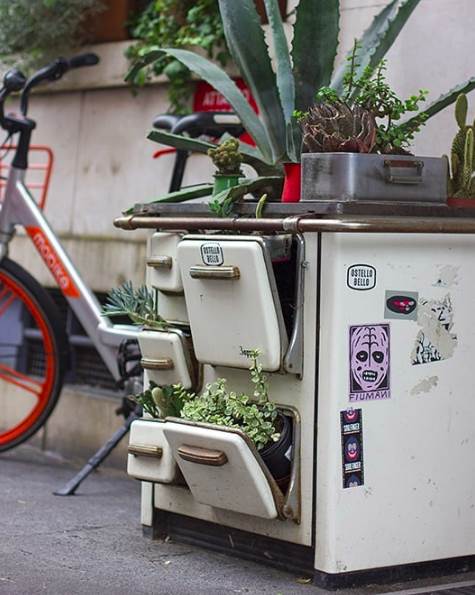 Source: boo_mey/Instagram
The one piece of advice you need on making location photos is to avoid popular areas like the plague. What you need to be looking for are the backdoor alleys that are great enough to shoot a Joker scene. Find a couple of unique and cinematic places and a great photo of them to your portfolio.
Include camera settings
Here's another idea that can make your portfolio look a bit better in the reviewers' eyes. Consider adding the camera settings underneath the photos. Showing the aperture, the ISO, and the shutter you used to make a photo will let them know you're not just taking random shots, you know what you're doing.
However, it doesn't have to be all done by the book. Rules are great unless you decide to follow them without any consideration and don't give yourself a chance to experiment.
Show the portfolio the right way
When presenting your work, you should keep it within the guidelines your college imposes on you. This doesn't mean you should go with the easiest way of presenting photos, just send them via email.
Working on the presentation a bit can earn you some extra points during the review. One way of improving portfolio presentation is to include a collage of your photo like the one mentioned in the part about post-editing skills.
If you have had the chance to get your work exhibited, don't forget to take a pic of it hanging in a gallery. Even if it's a small venue, this will show the reviewers you're already accepted as a photographer.
Does your university accept website portfolios? Great! This is one of the best ways to make a lasting impression. A website is an interactive medium, so you can shape the way the reviewers see your portfolio. Take a look at these two Pixpa websites for a general idea of how this kind of presentation can look like.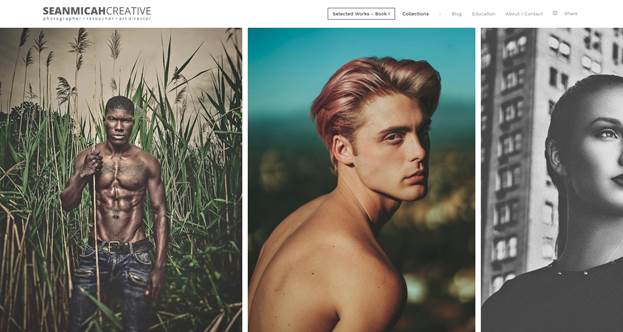 Source: Sean Micah

Source: Indrajeet Rajkhowa
Ask for opinion
As artists, we're often guilty of growing too fond of our work. This is why you should ask teachers, friends, and family to review your work. Don't think your mom's opinion is judging enough? Check if the National Portfolio Day has any events near you. You're sure to get an expert opinion there, and the entry is free.
If there are no events near you, try getting your work on websites like 500px or Behance, or find a photography group on Facebook or Reddit and ask the visitors to give an honest opinion.
Wrap up
If you've made it to the end of this long read, it already shows you have the dedication it takes to craft a great student portfolio. Take any or all of these suggestions and include them in your portfolio.
Make sure you are working within the university guidelines and prepare well for an interview. With that done, you're almost guaranteed a spot in the college you've been dreaming about.