Smartphone cameras have changed the landscape of photography. Typically taking pictures included bulky cameras and interchangeable lenses even for the basic photographer. However, smartphones have revolutionized photography thanks to their ability to compact high spec technology in mobile devices. 
Smartphones traditionally wowed their consumers with just one camera but as technology has developed the introduction of more than one camera on smartphones shows just how consumer requirements are changing. In a world fueled by social media and with apps like Instagram and Snapchat we begin to understand why cameras are vital and how consumer behavior has changed over the years.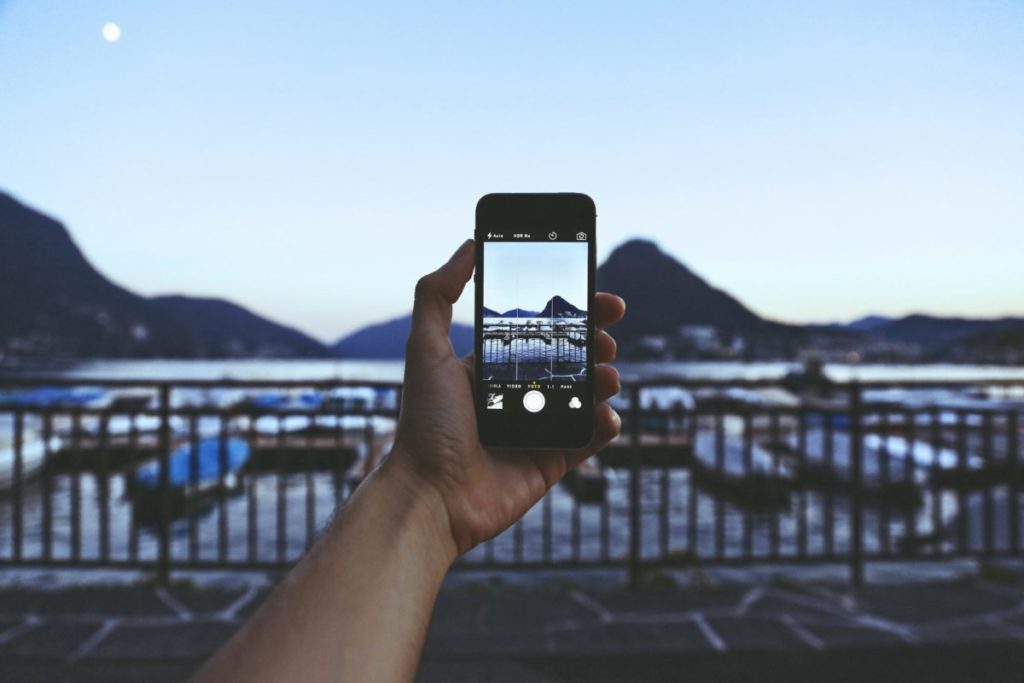 Apple's iPhone 11 Pro and Samsung's Galaxy S10 both come with triple-lens cameras as do many other smartphones on the market today. The different cameras allow users to take a variety of quality images from different angles; something consumers were unable to previously do. 
Apple's recently launched iPhone 11 Pro isn't the first smartphone to have three cameras but its quite a contender. Heres a look at how the iPhone 11 Pro's camera compares to its rival, Samsungs Galaxy S10.
Camera
Upon inspection of the two phones side by side, you will see that they both have three rear-facing cameras lenses. One of the cameras allows the phone to capture ultra-wide images providing the users with a larger field of view in comparison to earlier versions of the smartphones. Although they may look very similar on the outside, there is a difference between the two ultra-wide-angle camera lenses. Ultra-wide-angle allows users to capture a greater field. The lens has a much wider scope allowing users to capture more range. Both phones house the ultra-wide lense but are slightly different. Samsung offers a field view of 123 degrees, and Apple provides a somewhat narrower, but not largely different, 120-degree field of view.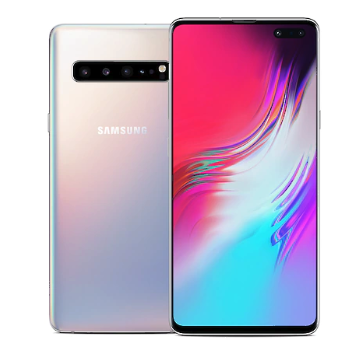 (Image Source: Samsung)
The Galaxy S10 also offers its users a 16-megapixel sensor with its ultra-wide-angle lens, while the iPhone falls slightly short and only provides its users 12 megapixels. Cleverly, Samsungs camera has a lower aperture compared to its rival iPhone 11 Pro. This means the lens can open wider, effectively absorbing more light providing the image with more exposure. The other two cameras on the phones are telephoto and wide-angle cameras. Apple and Samsung both use identical 12-megapixel cameras.
When comparing the devices concerning recording videos, they both come out the same due to their identical functionalities. Both the Samsung Galaxy S10 and the Apple iPhone 11 Pro can shoot 4K videos in 1080p at up to 240 frames per second. Still, their performance can only be genuinely measured if they are put to the test together for a complete comparison. 
The Samsung Galaxy S10 falls slightly short in comparison to Apple's iPhone 11 Pro when comparing the specification of the front-facing camera. The S10 has a front-facing camera of 10 megapixels while the iPhone 11 Pro has a 12-megapixel camera. 
Display
Although smartphone cameras are essential the phone's display is also equally important. The technology on the screen needs to able to mirror the high specification fo the camera which will help users capture breathtaking images. If the phone's display is poor, it will automatically dilute the cameras picture-taking potential. A good camera without a good display screen is a waste of money.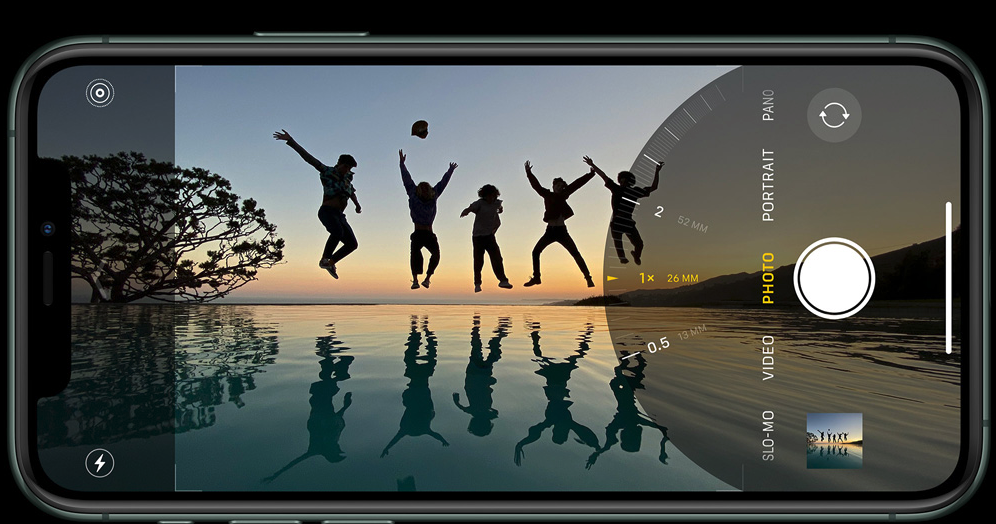 (Image Source: Apple)
The Galaxy S10 offers its users a 6.1-inch screen which in comparison to the iPhone 11 Pro is only slightly larger, which has a 5.8-inch display. The screen is also sharper than Apple's iPhone due to the resolutions. The Galaxy S10 display houses a display resolution of 3040x 1440 which means it can pack in 550 pixels per inch of the display. The Apple iPhone 11 Pro, on the other hand, has a resolution of 2436 x 1125, meaning it can only pack in 458 pixels per inch. Although both phones do not sound that far off from one another, with just under a difference of 100 pixels per inch, this can cause quite a noticeable difference between the two devices. Samsung is well known for its bold and bright color display screen and this could be the reason why.   
Extra features 
Apart from the standard functions, the Samsung Gaxaly S10 offers a few extra features that users wouldn't be able to find on the iPhone. For one, the Galaxy S10 has an in-screen fingerprint reader and an always-on display that can show users information such as battery life and the time while the screen is off. The smartphone can also offer reverse wireless charging which allows the user to charge accessories such as smartwatches or earbuds by pairing them and resting them on the back of the phone for wireless charging.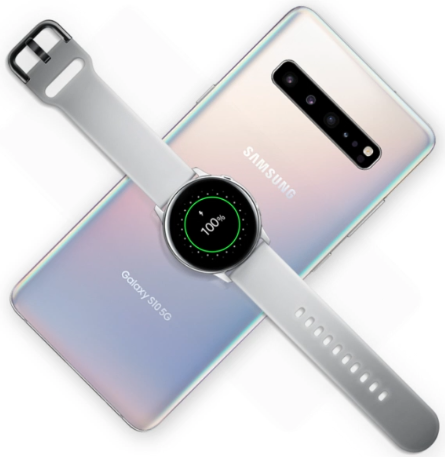 (Image Source: Samsung)
One of the benefits of owning several Apple products is that they can seamlessly work together. Apple may not be offering extra features like Samsung, but having many Apple products means you won't have to worry about trying to connect them to one another. For example, Airpods automatically pair with iPhones as soon as the case lid is flipped open.
Overall, it seems on paper the specification of these two devices has minimal differences. Ultimately it comes down to preference and the user's purpose of the device. Both devices offer great cameras and displays in comparison to other smartphones on the market. The Samsung Galaxy S10 does come out better in comparison to the new Apple iPhone 11 Pro. The camera and display are both better on the Galaxy S10, and the smartphone offers extra features. 
---
This is a Guest Post.